Trading Up Media Hires Marketing Intern Cynthia Zych
Trading Up Media Hires Marketing Intern Cynthia Zych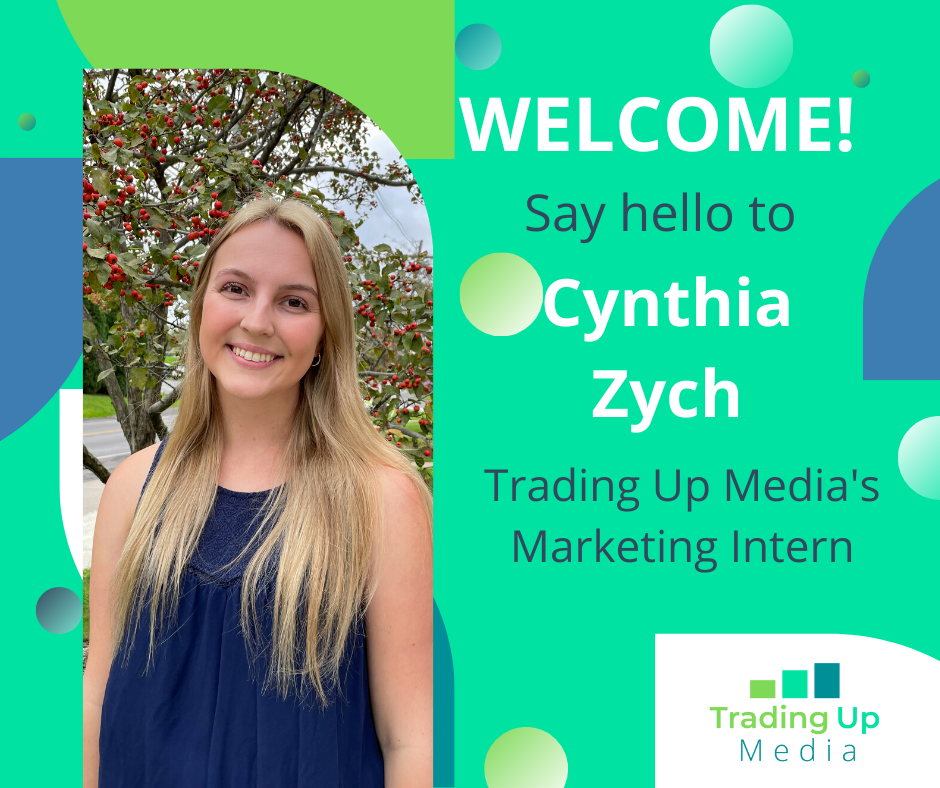 Syracuse, NY February 17, 2022- Trading Up Media would like to introduce and welcome Cynthia Zych to the team as a marketing intern. Cynthia is a senior at Le Moyne College majoring in communications, with minors in psychology and music. She is passionate about her major and eager to learn as much as possible in this broad field. She hopes to get out of this internship a better understanding along with real world experience from the advertising and marketing aspect of communications.
Cynthia comes to us with experience from her coursework as well as past internships. She has taken classes in both advertising and marketing and has interned at a newsroom and a public relations firm. It is these opportunities that sparked her interest in the advertising and marketing careers because they represent a culmination of her creative interests. She takes advantage of every chance she has to learn new skills and build upon established ones.
In her free time, Cynthia enjoys taking part in her other creative endeavors. She is a member of various clubs at Le Moyne including advertising club and creative writing club and holds leadership positions in television production club and communications club. She is also a frequent writer for her school's newspaper, The Dolphin. She is part of a vocal jazz group on campus, the Jazzuits, this group means a lot to her, and she has been a part of it since her freshman year.
At Trading Up Media, she hopes to gain professional experience while working closely with our team to learn new skills that are essential for a career in marketing. According to Cynthia, "Internships are so important because you get firsthand experience in your desired career. The knowledge and skills that you will gain at an internship cannot be taught in the classroom. It is also exciting to meet and make connections with people already working in the industry." Cynthia can't wait for all of the experiences ahead of her in this internship. She hopes that this will help her in choosing her post-graduation path.