You Down with OTT? (Yeah! You Know Me!)
So What Exactly is OTT?
OTT stands for over-the-top streaming media service. This term was initially named in reference to devices that go "over" a cable box (Apple TV, Roku, or Firestick) that give users access to a variety of movies, shows, and original content. Users don't need to subscribe to or pay a cable or satellite company to access OTT content. All you need is an internet connection.

What's the Difference Between CTV, OTT, and Linear TV?

A CTV device can be used to stream OTT content, however, they are not interchangeable terms.

OTT (Over-the-Top) is the delivery mechanism for TV/video content online, typically through streaming or video on demand (VOD) in addition to ("over the top of") traditional network providers.

CTV (Connected TV) is an internet-connected device a customer uses to watch TV/video content online, like a smart TV, gaming console, or some other sort of internet-connected device.

Linear TV refers to a classic system when a viewer watches a scheduled TV program when it airs on its original channel. The viewer can watch content through an antenna or by paying for a cable or satellite subscription.
Benefits of OTT Advertising
OTT and CTV viewing combine the power of digital advertising with the premium content of traditional television, creating one of the most compelling and engaging user experiences. With OTT and CTV advertising, you can reach viewers beyond the reach of traditional Linear TV (i.e. cable, satellite, and antenna).

This new audience includes a growing number of "cord-cutters" (those who don't pay for standard cable or satellite services). The increase in OTT and CTV viewership provides more meaningful ways for your brand to engage with the right target audience at the right moments, bringing together the targeting precision of digital with the high impact of TV viewership.
Trading Up Media offers the ability to target multicultural audiences using cross-segment modeling, multi-device touch points, and targeting based on: demographic, device, location, and behavioral data. Our extensive list of targeting and inventory partners provide brands the opportunity to engage with this highly valuable audience at scale. We'll help you connect with your audience in the right place, at the right time.

Brands who don't tailor their campaign strategies to adapt to evolving media consumption habits, risk missing out on the massive spending potential of the OTT viewer.
Reduce Spending on TV Ad-Buys
With OTT, you pay only for actual ad-views, not just the ad-placement. No more worrying about estimated viewership based on ratings that are based on market research. Trust the facts and monitor the exact number of ad-viewers in real-time. Pay only for real viewers.

Ready to Advertise on OTT and CTV?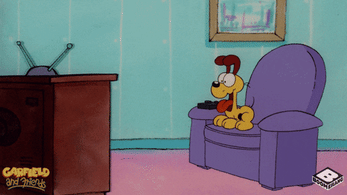 We're here to help you navigate the digital landscape and reach your audience where they are, not where you think they are. Book some time with us today to start building your omni-channel strategy.